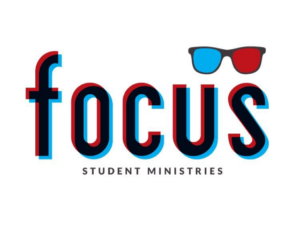 Don't let anyone think less of you because you are young. Be an example to all believers in what you say, in the way you live, in your love, your faith, and your purity. Until I get there, focus on reading the Scriptures to the church, encouraging the believers, and teaching them." 1 Timothy 4:12-13
Purpose & Mission
Our student ministry serves our 7th – 12th grade students. We want our students to Focus on Christ and keep their sight on Him always. Our desire is empower our students to lead their peers with love and encouragement. This ministry offers fun fellowship, foundations in their faith and inspires our teens to become faithful disciples of Christ.
How to Participate
Encourage your students to come and join us. As this ministry grows we welcome your help serving our older students. Join us each Wednesday at 7pm to Focus on Him and to walk confidently with our students in their faith.
How to Pray for this Ministry
Ask God to grow this ministry and bring our youth closer to Christ.